WGC Judo Club Basic Rules!
A Rough Guide To Mat Etiquette!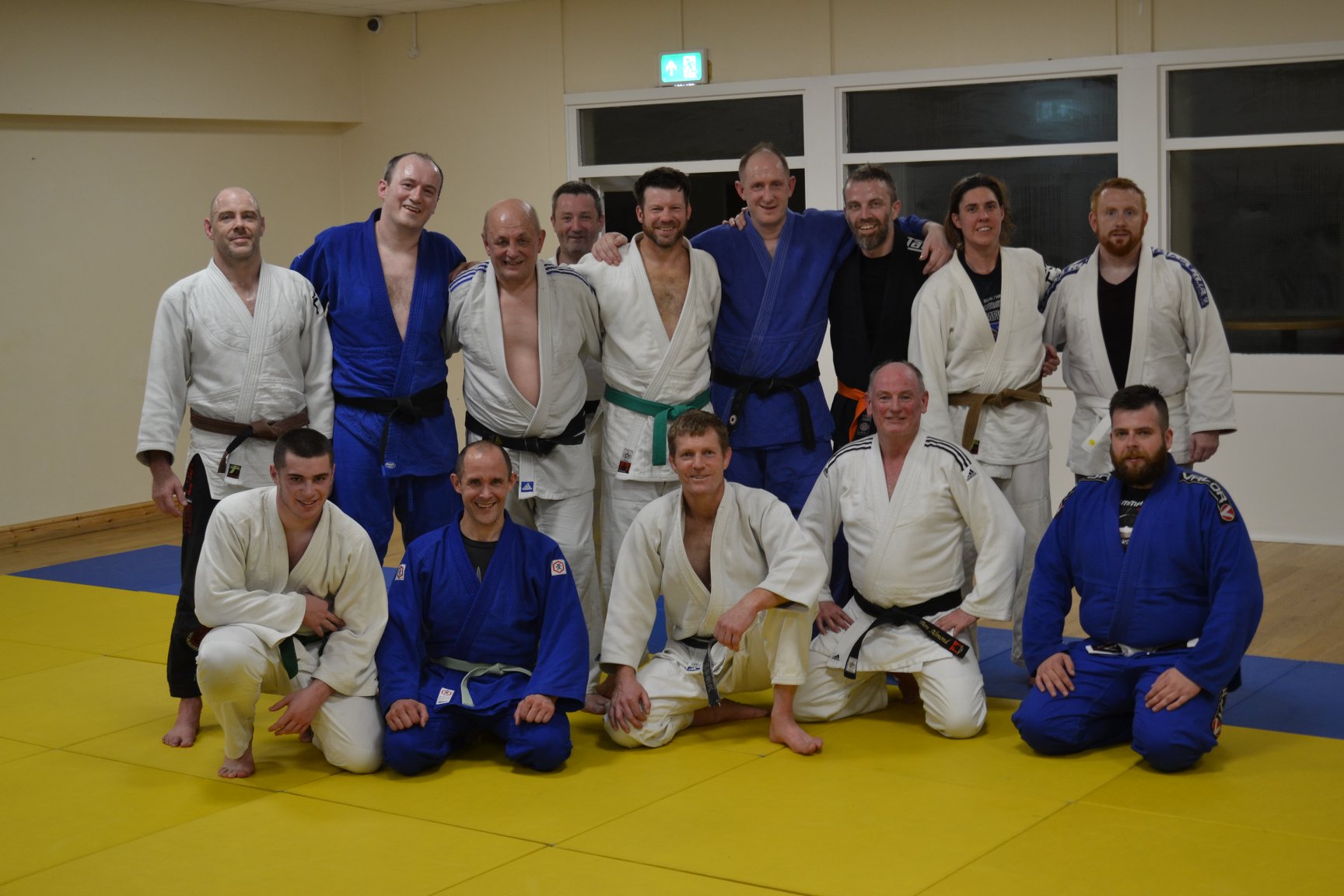 Club Rules

Insurance: All members shall hold a current British Judo Association Competition Licence.

Hygiene: You and your judogi must be clean at all times. Finger and toe-nails must be kept short.

Safety: No sharp or metal objects, jewellery, spectacles, etc., must be worn at any time whilst on the mat.

Footwear: You must wear footwear at ALL times when off of the Tatami - this includes the changing rooms. You must NOT go onto the mat area while wearing any kind of footwear.

Spectators: You are obliged to obey the rules of the club and of Judo Etiquette. You must keep any children who are spectators under strict control and not let them run around the Club or make excessive noise. Any spectator failing to comply will be asked to leave the premises.

Respect: You should respect ALL other players and always help novices and treat ALL players the way that you wish to be treated yourself. Disrespect of other players and the use of inappropriate, rude or foul language will not be tolerated and will result in the guilty party being sent off the mat.

Mat etiquette: You should NOT TALK when the sensei (coach) is talking or demonstrating and when matte or sore-made is called. At the command 'line-up' at the start of class and sore-made at the end of class, you should line up in grade order as quickly and quietly as possible.

Membership: You will be informed when your annual membership fee needs renewing. Non-members will be charged visitors fees.

Rights of admission: All the Club coaches have the right to refuse entry to the Club or suspension of membership to any person not complying with the club rules.

New members: New players are on a maximum trial period of 4 sessions, after which, they must take out membership of the Club and of the British Judo Association. They can join at any time during the trial period.

Other Rules: Any points NOT covered by the Club Rules above will be decided and announced by the Club's Senior Coach at training sessions. All members and beginners must obey the instructions of the coach at all times.